My recent creative nonfiction work focuses on ecology and farming. I am currently working on a memoir about our farm, The Farm Between.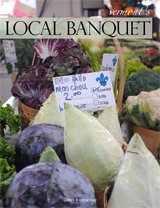 Click on the links to the  articles in Vermont's Local Banquet Magazine.

"Vermont Apples: Lost and Found" Local Banquet,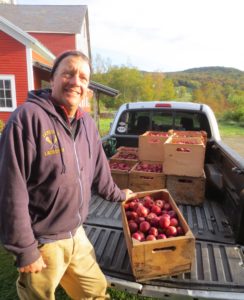 Fall, 2016.
"Home for Supper: Remembering Lewis Hill." Local Banquet, April, 2016
"Aronia and Elderberry; Thy Medicine," Local Banquet, September, 2015.
"Fruit Farmers Doing Pollinator Crop Studies," Stowe Reporter, March 5, 2015.
"Cow Pies and Apple Pies," On Pasture, February 16, 2015.
"Rhubarb Cobbler," Tasteful Traditions; A Collection of Cambridge History, Memories, and Family Recipes, Cambridge Historical Society, Editors, Justin Marsh and Tamra Higgins, Red Barn Books, Shelburne, VT. 2014.
Winter is a great time to cozy up next to the wood stov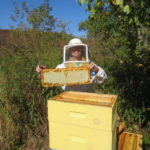 e with a mug of honey tea and read about bees.  From,  "The State of the Bees,"  Local Banquet. Winter 2014.
My husband, John, reminds me every so often that in a world of seven billion people it is a privilege to own land. From,  "Farm Ecology."  Local Banquet. Summer 2014